The best way to see Lima city, and North/south Perú..
Crown Taxi Lima offers alternative private/shared tours of Lima, Paracas (Ballestas Islands), Ica (Huacachina oasis/sand dunes), and Nasca (famous Nasca Lines). Because having our very own vehicles and our very own tour guides, we can offer you the adventure of a lifetime at a great price. We offer tours according to your needs and budget. Just feel free to ask.
Welcome to CROWN Tours!!
You can reserve and pay at your arrival, we accept VISA!
Interested?..
entrances included

tour guide included
Lima City Tour + Catacombs
In this tour we will see: ANCESTRAL LIMA: We start our tour with a panoramic view of the "Pucllana Pyramid" a magnificent ceremonial and archaeological centre built in the 4th century AD. COLONIAL LIMA: We visit the Historical Centre of Lima. Here you will see more than fifty monuments and Colonial edifications, such as the Paseo de la República, the San Martín Square, the Main Square, the Government Palace, the Archbishop's Palace, the Cathedral Basilica (optional entrance), and the City hall Palace among others.Included in this tour we visit SAN FRANCISCO CONVENT, which displays the largest collection of religious art in America. Our highlight will be the visit of the underground crypts , known as "Catacumbas" or Catacombs.
CONTEMPORARY LIMA: Miraflores (parque del amor)
National Museum of Archaeology, Anthropology and History
Founded in April 1826, the National Museum of Archaeology, Anthropology and History of Peru (MNAAHP) is Peru's oldest state museum. On display is a wide range of perfectly preserved pre-Hispanic ceramics, textiles, metals, organic materials and lithic's. Furthermore objects of historic-artistic value are exhibited. The documentary, photographic and bibliographic collections tell the story of Peru in the Colonial and Republican time.
​
The museum is housed in an old colonial mansion. The historic architecture offers an ideal place where everyone can discover, relive and question the life experiences of our ancestors. The museum invites national tourists and foreigners, children and adults, researchers and academics, cultural and entrepreneurial institutions and the general public to enjoy and experiment with the different activities and make use of the spaces the museum offers.
entrances included

tour guide included
Larco Museum
Founded in 1926, the Larco Museum showcases remarkable chronological galleries providing an excellent overview on 3000 years of development of Peruvian pre-Columbian history.
Located in a unique vice-royal mansion of the 18th century built over a 7th century pre-Columbian pyramid, is surrounded by beautiful gardens.
Features the finest gold and silver collection from Ancient Peru and the famous erotic archaeological collection, one of the most visited Peruvian tourist attractions.

For an unforgettable experience, Larco is one of the few museums in the world where visitors can also choose to enter the storage area with its 45.000 classified archaeological objects.
Its masterpieces are considered worldwide icons of Pre-Columbian art, after being exhibited in the world's leading museums.
entrances included

tour guide included
Santuario de PACHACAMAC
Trip to the south of Lima (31 Km). We will visit a Sacred and Ceremonial Place considered as a part of MYSTIC AXIS OF THE WORLD at the beginning of the Christian Era. The major Pre-Hispanic ceremonial center on the Pacific Coast of America. Place of pilgrimage for worshipping and for consulting the oracle of PACHACAMAC "Lord of the World". Totally built in adobe (mud bricks). We will visit temples, palaces and squares carefully restored. The tour includes a visit to Barranco's streets, Green Coast beaches, The Wetlands of Villa and views of the Pacific Ocean.
entrances included

tour guide included
Magical Water Circuit Tour
Be surprised by the largest compound of electronic fountains in the world.
Guided excursion to the "Magical Water Circuit" the largest water fountain compound in the world, certified by Guinness World Records. Here you will enjoy a wonderful display of water, light, music and images presented at Reserve Park, one of Limas' most beautiful urban areas.
entrances included

tour guide included
entrances included

tour guide included
CARAL FULL DAY CLASSIC
Caral is the third oldest in the world, it is contemporary with the pyramids of Egypt. It's located in the middle of mountains 190 km north of Lima. Caral is the oldest civilization in America and has an approximate age of 5,000 years.
Although, there is no evidence explaining why the people who lived in Caral left land or evidence to tell us what was the system of communication and exchange of products used with companies located 1,000 km away.
Visit the citadel of Caral is a fascinating experience, from start to finish.
​
Itinerary:
Pick up passengers at 6.30am. Departure from Lima to Caral, located at kilometer 182 of the Panamerican Highway.
Continuing our journey to Caral, we will arrive to the "deviation" at 10:00 am. We begin our entry into Caral at 10:30am. , We will record visits and purchase of entrance tickets to the citadel of Caral and begin the guided tour. The full guidance is approximately 1.30 hours.
entrances and activities NOT included

boat trip: 50 soles

dune buggie 55 soles

breakfast/lunch

tour guide INCLUDED

swinming pool included

price its just transportation
Ballestas Islands
Although grandiosely nicknamed the 'poor man's Galapagos,' the Islas Ballestas make for a memorable excursion. The only way to get there is with a boat tour, offered by many travel agencies. None of the small boats have a cabin, so dress to protect against the wind, spray and sun. The sea can get rough, so sufferers of motion sickness should take medication before boarding.
sea lion at ballesta islands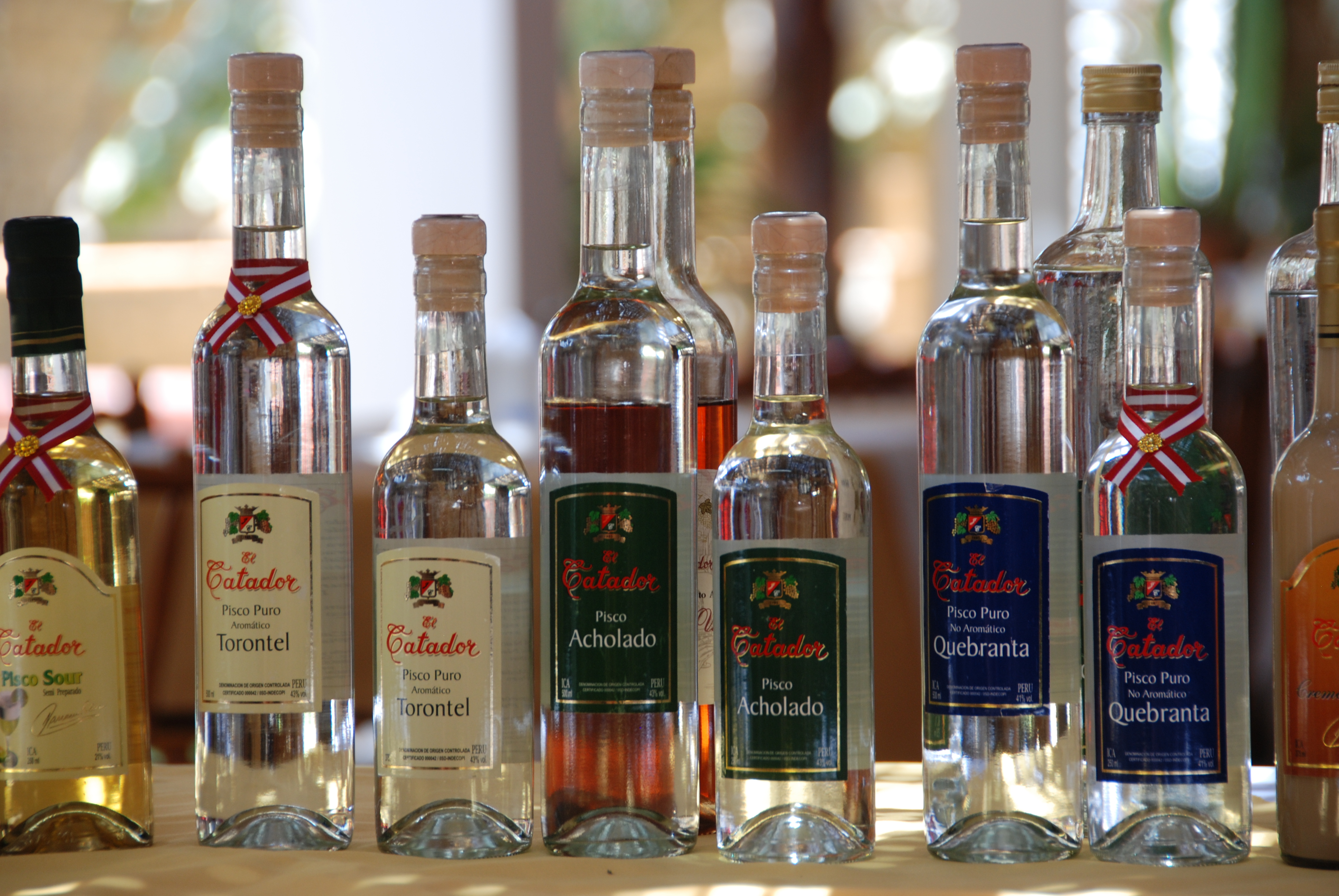 free pisco sour testing
free swimming pool area
awesome dune buggy ride!
beautiful view of the ica oasis
happy travelers
custom made pics!
sand dunes-ica
museo arqueológico ICA
Full day Lima - Paracas - Ica - Lima
This is one of our best sold tours, we will begin this day with an early drive to Paracas (3:45 am), which is at 3:30 hrs aprox, nice healthy breakfast and off to visit the Ballestas islands by boat.
the ballestas tours will last for almost 2 hrs, by 10 am we will be off to ICA, passing by the PISCO artesanal factory, and then off to the ICA-HUACACHINA oasis for some lunch, som dube buggies and sand boarding!.
(bonus item, you can enjoy the rest of the afternoon in a very relaxing swimming pool for free!)
Lima arrival in the evening
NOTE:
This tour can be taken as an aditon to the Paracas/ICA Full day tour, to do this we need an extra day, so the total days for PARACAS-ICA-NAZCA tour is 2 days/1 night
entrances and activities NOT included

boat trip: 50 soles

dune buggie 55 soles

breakfast/lunch

Nazca lines flight $120 USD

tour guide INCLUDED

swinming pool included (ica)

price its just transportation

Hotel in Nazca not included
The Nazca Lines /ˈnæzkə/ are a series of ancient geoglyphs located in the Nazca Desert in southern Peru. They were designated as a UNESCO World Heritage Site in 1994. The high, arid plateau stretches more than 80 kilometres (50 mi) between the towns of Nazca and Palpa on the Pampas de Jumana about 400 km south of Lima. Although some local geoglyphs resemble Paracas motifs, scholars believe the Nazca Lines were created by the Nazca culture between 400 and 650 AD. The hundreds of individual figures range in complexity from simple lines to stylized hummingbirds, spiders, monkeys, fish, sharks, orcas, and lizards.

The lines are shallow designs made in the ground by removing the reddish pebbles and uncovering the whitish/grayish ground beneath. Hundreds are simple lines or geometric shapes; more than seventy are zoomorphic designs of animals such as birds, fish, llamas, jaguar, monkey, or human figures. Other designs include phytomorphic shapes such as trees and flowers. The largest figures are over 200 metres (660 ft) across. Scholars differ in interpreting the purpose of the designs, but in general they ascribe religious significance to them. Other theories have been summarized as follows:

"The geometric ones could indicate the flow of water or be connected to rituals to summon water. The spiders, birds, and plants could be fertility symbols. Other possible explanations include: irrigation schemes or giant astronomical calendars."

Due to the dry, windless, and stable climate of the plateau and its isolation, for the most part the lines have been preserved. Extremely rare changes in weather may temporarily alter the general designs. As of recent years, the lines have been deteriorating due to an influx of squatters inhabiting the lands.
-> this prices are for 2 full days tour.
(paracas-ICA-Nazca
Lima´s History does go along, with its marvelous food, its marvelous mix of cultures have influenced the mix of flavors we all can get in a single meal.
​
CROWN offers you this amazing tour, in 3hrs aprox. we will go through different styles of cooking, making from our traditional "causa Limeña", to our amazing "ceviche", lets just not forget our outstanding "Pisco Sour" and it all prepared by you, under the supervision of our experienced cheff Janet.
​
Good food, combined with a Great sea view, will make this experience, one of the best ones you ever had.
​
​​
included:

tour guide, transportation, local market fruit testing, and lots of FUN!
Unknown
Unknown-1
Unknown-2
Unknown-3
Unknown-4
images-1
Unknown-5
images
images-2
Peruvian Paso Horse Show
Visit to traditional hacienda, paso horse show + lunch
Our tour takes place in Los Ficus, a private Casa Hacienda located in the valley of Lurin (40 minutes south of Lima). In its beautiful gardens, an amazon or chalan will invite you to experience the world of Peruvian Paso Horse through the stories of this noble animal. Enjoy a welcome cocktail as the start of the exhibition. The show presents the various stages of preparation and care of the Peruvian breed. Riders will surprise you with the mastering of this fabulous national species. Witness a spectacle of grace and style and admire brightness and skills. The highest point of the presentation is given with the formation of chalanes and marinera dancers. The table is set for lunch after the show with products from their organic farms, 12 types of greens, steamed potatoes, rice and chicken.
​
- Tuesdays through Sundays 11:30am
- Includes hotel pick up from Miraflores, San Isidro or Lima
- Pisco sour, paso horse show, horseback ride and lunch
- Duration 4 1/2 hours
​
Price: $80 USD per person